In these uncertain times, one of the best ways to communicate with your parent community is through your website (and app, if you have one).
Making sure the latest and most relevant information is easily accessible by parents is key in keeping everyone on the same page.
Get in touch with us on support@kiwischools.co.nz if you'd like help with setting up specific COVID-19 related alerts and a dedicated, easily updatable information page on your website.
(Click through to see how it would look https://www.dannevirkesouth.school.nz/)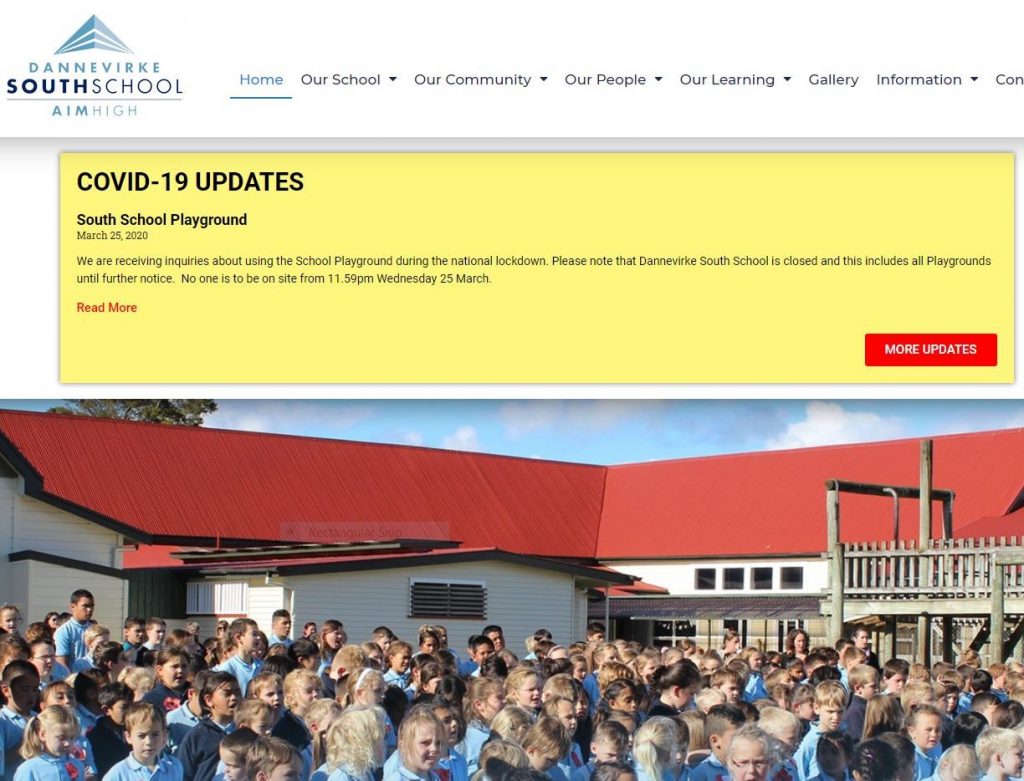 Kia Kaha,
KiwiSchools Team
---
Connect With Us: